Grand Cities Children's Choir aims to Inspire Excellence in its members. The conductors, collaborative pianists, and staff are the driving forces behind the choir – pouring their passion, love, and artistry into the choir.
Melanie Popejoy
Founder, Conductor of Primo Voce
(701) 777-2818
melanie.popejoy@und.edu
Melanie Popejoy is Associate Director of Choral Activities at the University of North Dakota where she conducts the Allegro Women's Choir and Vivo Chamber Ensemble, and instructs courses in Choral Music Education Methods and Music Fundamentals. In addition, she is the Founder and Artistic Director of the Grand Cities Children's Choir, serving as co-conductor of the Primo Voce choir. She has taught in Missouri, Iowa, Kansas, and Texas prior to coming to North Dakota. In her 32 years of teaching, Mrs. Popejoy has taught at the elementary, middle school, high school, and collegiate levels. She has conducted numerous honor and festival ensembles, and served as an adjudicator.
Mrs. Popejoy has earned numerous teaching awards throughout her career, including selection as the Raytown South Middle School (MO) Teacher of the Year; Meadowbrook Elementary (TX) Teacher of the Year; Waco Independent School District (TX) Teacher of the Year; the DeLay Middle School (TX) Teacher of the Year; Wal-Mart/Sam's Club North Dakota Teacher of the Year; Distinguished Alumnus award from the Central Missouri State University Department of Music; an Athena Award for Professional Excellence and Community Leadership; North Dakota Chamber of Commerce Outstanding Leadership Award; Grand Forks Thursday Music Club Gold Note Award; the Phenomenal Woman Awardfrom UND Multicultural Student Services; and selection as the North Dakota Choral Director of the Year.
Haley Olson
Conductor of Prima Voce
Allyse Dunnigan
Conductor of Accordo Voce
Allyse Dunnigan has been the Vocal Music Director at Schroeder Middle School since August 2013. She is also a member of the Summer Performing Arts voice faculty as the Middle School music co-director. She has served on the state American Choral Directors Board as the Middle Level Honor Choir Co-Chair, has sung with the Grand Forks Chorale and Master Chorale, and has served as a chaperone with the Northern Ambassadors of Music. Prior to teaching in Grand Forks, Mrs. Dunnigan taught 5-12 band and choir in Hatton and Northwood Public Schools.
Allyse grew up on a farm in Aneta, ND. She attended college at North Dakota State University, earning a Bachelors of Music in Music Education in 2011 and a Masters of Music in Music Education in 2015. 
Allyse keeps busy at home with her toddler Eloise, husband Kyle, cats Mary Margaret and Sebastian, and dog Molly. 
Ruth Ann Tuseth
Conductor of Canto Voce
(701) 772-9270
rtuseth@gmail.com 
Ruth Ann Tuseth brings a variety of experience to the GCCC directing team. Mrs. Tuseth has been the conductor of Canto Voce since 2007.  She has served as an elementary music specialist at Ben Franklin, Lake Agassiz, Lewis and Clark and Winship Elementary schools in Grand Forks and a K-12 Vocal Music specialist at Thompson ND.   She has had training in Creating Original Opera for children through the Education at the Met program and had the opportunity to work on several original productions with kids.
She is a principal accompanist for the Summer Performing Arts program.  Mrs. Tuseth served as the chancel choir director and principal organist at First Presbyterian Church for 24 years, and she is currently serving as the director of the Sing and Ring program at United Lutheran Church.  Mrs. Tuseth received her Bachelor of Music degree from the University of Iowa and her Master of Music degree from the University of North Dakota.
Annella Winger
Conductor of Poco Voce
Annella Winger was the original director of Poco Voce in 2005-2007. She returned to this role in 2016. Mrs. Winger was the music specialist at Ben Franklin Elementary School for 34 years, retiring in June 2015. Through the North Dakota Teacher Support System, she has been serving as a mentor for first year music educators as well as experienced teachers during her retirement. Mrs. Winger was selected to be inducted into the Grand Forks Public Schools Teachers Hall of Fame in 2018. She was honored to receive the North Dakota Music Educator of the Year Award; the WDAZ "Teachers Making a Difference" Award; the VFW Citizenship Education Teacher Award for North Dakota; and the Service to Children Award from the Ben Franklin Elementary PTO. She has shared her passion for music education by being a presenter for numerous organizations throughout the state. Mrs. Winger played clarinet with the Greater Grand Forks Symphony from 1978-2013. She earned her Bachelor of Science degree in Music Education and Elementary Education from the University of North Dakota. Being a lifelong resident of this community, she cherishes spending time with the four generations of her family who all reside in Grand Forks.
Sharon Pugh
Collaborative Pianist of Primo Voce
Sharon Pugh holds Bachelor of Music and Masters of Music degrees in Piano Performance from Bowling Green State University in Ohio, with a specialty in Accompanying. She is the manager of the sheet music department at Popplers Music and is active within the music ministry at HOPE Church.  Sharon also serves on the board for the International Music Camp and accompanies for various soloists and ensembles throughout Grand Forks. Outside of music, Sharon enjoys cooking, watching sports, rollerblading and getting together with friends.
Colleen Hathaway
Collaborative Pianist for Prima Voce
Cassel Everson
Collaborative Pianist of Accordo Voce
Cassel Everson has been teaching elementary and middle school band students in the Grand Forks Public Schools since 1982.  Her degrees include a Bachelor of Science from North Dakota State University, and a Masters of Education from the University of North Dakota.  She is a charter member of Higher Ground, the contemporary worship team of Sharon Lutheran Church.  Cassel is an accomplished instrumentalist in percussion, woodwinds, and brass.  She has been a proud parent supporter of the Grand Cities Children's Choir since the inaugural season and an equally proud SPA parent supporter since 1992.
Matthew Sebald
Collaborative Pianist for Canto Voce
Roxanne Gessler
Collaborative Pianist for Poco Voce
Roxanne Gessler received her Bachelor of Music degree from Concordia College, Moorhead, MN and her Masters of Music degree from the University of Arizona, Tucson.  She is currently the Director of Music Ministries at Sharon Lutheran Church.  Her past experiences include teaching at UND and U of A, accompanying the Tucson Children's Choir, and performing in many piano, vocal, and chamber concerts.  Her daughter, Lacey, is a charter member of GCCC.  Mrs. Gessler has enjoyed every concert and thoroughly embraces the nurturing philosophy of GCCC and the opportunity to be a participating member.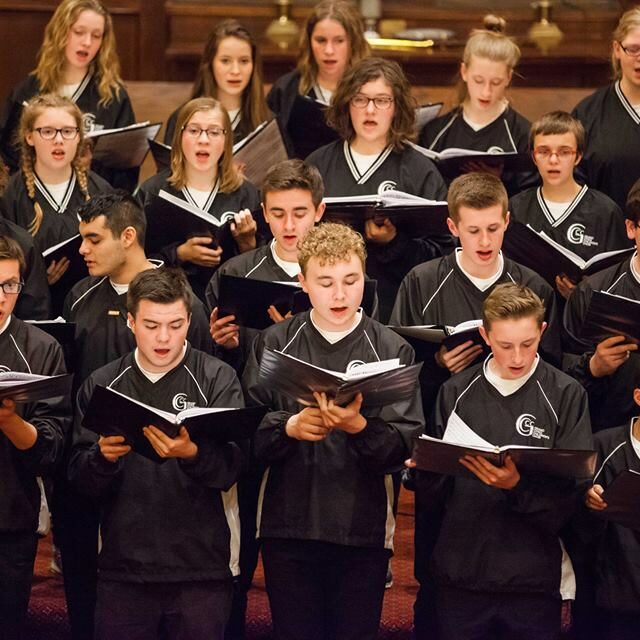 Kecia Peters
Managing Director
Kecia Peters is the Managing Director of the Grand Cities Children's Choir program. She holds a Bachelor of Arts degree in Music from the University of North Dakota and graduate degrees in School Psychology from Minnesota State University Moorhead. She has been employed as a school psychologist for the Grand Forks Public Schools since 2004 and has been a part of the GCCC family since 2005. Kecia began her work with GCCC as a director of Canto and Accordo Voce before transitioning to the position of Managing Director in 2008.
Greg Nelson
Finance Director
Catherine Olson
Social Media Director
Catherine joins the GCCC team this year as the social media director and website manager. She works for the University of North Dakota as the Self-Paced Enroll Anytime (SPEA) Coordinator. Outside of work she enjoys decorating cakes and spending time with her husband Joseph, and their four children.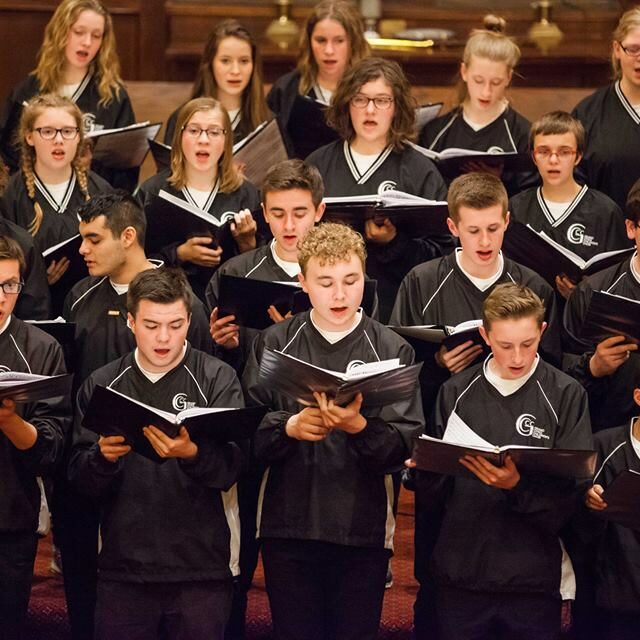 Grand Cities Children's Choir
Advisory Board
Advisory Board Members
Shelly Amundson
Teresa Moe
Whitney Berry
Greg Nelson, Financial Manager
Monica Danielson
Catherine Olson, Social Media Director
Geoff Gaukler
Kecia Peterson, Managing Director
Monte Gaukler
Joanna Pinard
Larissa Hood, GG Program
Sara Peters, Merchandise
Stephanie Knabe
Amy Sanner, Uniforms
Erin McSparron
Tracy Uhlir, Secretary