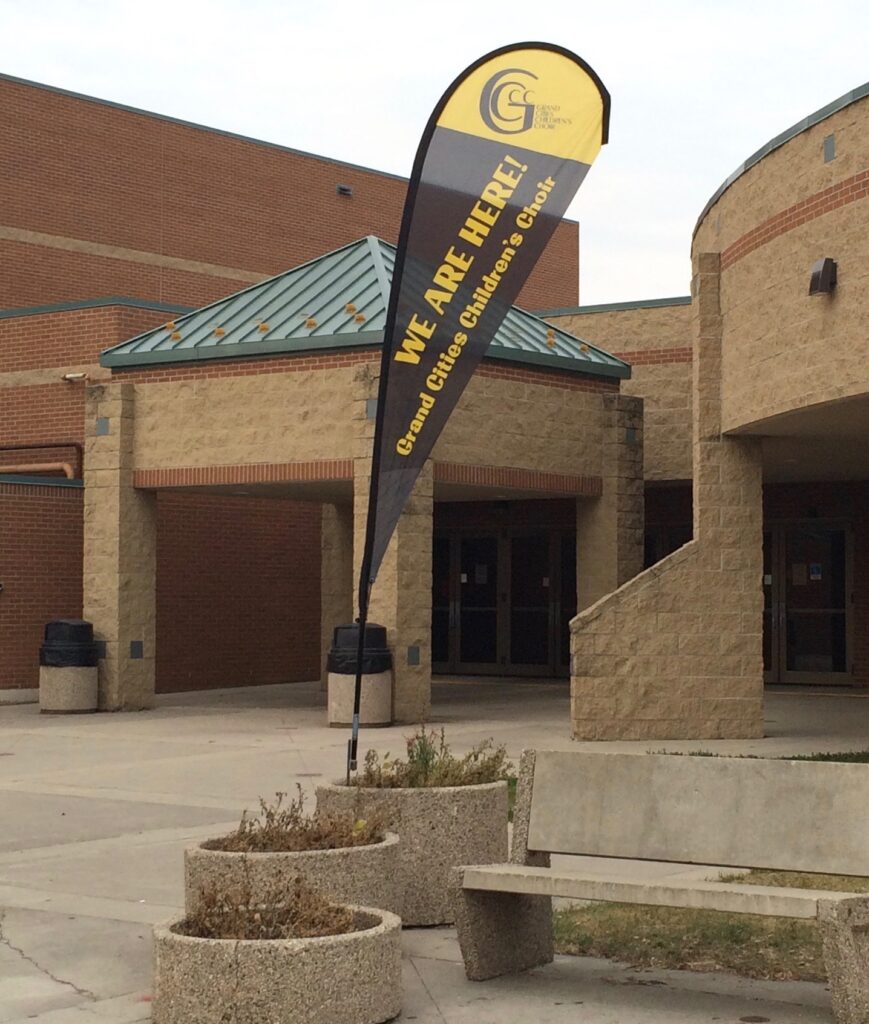 Regular Rehearsal Schedule
Thursday Evenings
Fall Semester: Most rehearsals are held at Central High School - Enter through door 6. In October, all rehearsals are held at Hughes Fine Arts Center at the University of North Dakota.
Spring Semester: Red River High School
Poco: 5:30 - 6:30 p.m.
Canto: 5:30 - 6:30 p.m.
Accordo: 6:45 - 8:00 p.m.
Primo: 6:45 - 8:45 p.m.
All deviations from this schedule are included within the 2019-2020 calendar. Please take note of these changes. Other schedule changes may be sent via email.
Volunteers Needed
GCCC wouldn't be what it is without the help of volunteers. Please use the sign-up links below to sign up for a volunteer opportunity, or to review which tasks you have already signed up to help with. We are grateful for your assistance!
Registration Materials
If you were unable to attend registration, please complete the following steps:
Complete the 2019-20 Payment Worksheet.
Order or confirm that you own your child's uniform, include size on the form.
Return worksheet and payment to your child's director.
Watch the video of your child's parent meeting.
Below are the materials that were provided for families at the registration night in the fall.
If you have questions or concerns regarding payment, contact Greg Nelson, Finance Manager, at (701) 775-0993.